A unique opportunity for global corporations to engage with MIT through an immersive year-long cohort-based program​.
This customized program brings your company inside MIT's Innovation and Entrepreneurial community—providing invaluable access to programs, faculty, and students—while inspiring new levels of innovation in your employees. Leveraging the Innovation Ecosystem Stakeholder Model*, the program enables corporations to enhance their own innovation potential.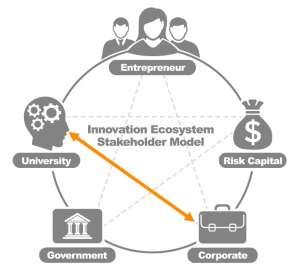 Through a thoughtful and customized series of interactive discussions, case studies, workshops, demonstrations, hackathons, and other workshops—at both MIT and corporate campuses—businesses gain a unique MIT-insider perspective establishing a foundation for future strategic corporate/university partnerships.
The year-long immersive program invites global corporations from diverse industries and geographies to: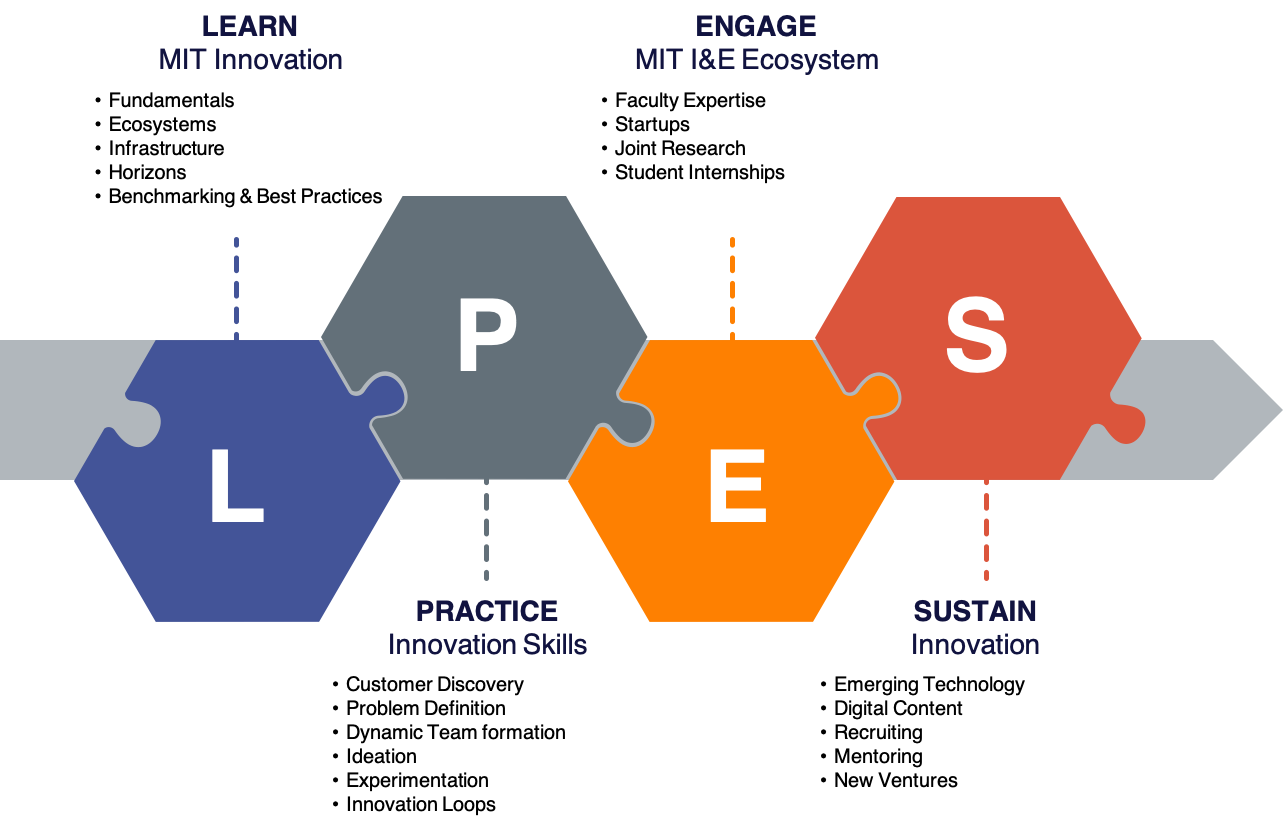 Corporate outcomes empower your business through:
Innovation insights and Practice
Emerging Technology Exploration
Employee Inspiration
Student Engagement
MIT Association
Opportunity to Give Back/Make a Difference
Select corporations have been accepted as Founding Members and will begin work with the MIT Innovation Initiative on program development and subsequently participate in a global innovation accelerator during the upcoming academic year.
For more information, please contact corporateinnovation@mit.edu.