Hosted by: MIT Lab for Innovation Science and Policy and MIT Innovation Initiative
Successful collaboration between universities and companies is essential for innovation. In this Innovation Science and Policy Impact Seminar, learn the five success factors for university partnerships based on a multi-year research project and forthcoming book where 10 leading companies share how they strive for excellence in university-industry collaboration.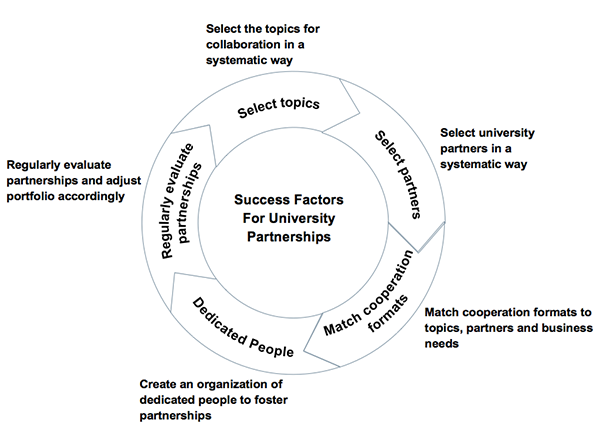 Goals
New research-based knowledge for creating and sustaining university partnerships
Meet and network with other leading professionals in the field of university-industry collaboration
Define the success factors for your organization
Presenters + Moderators
Fiona Murray Bill Porter Professor of Entrepreneurship, Associate Dean for Innovation, Co-Director, MIT Innovation Initiative
Vladimir Bulović Fariborz Maseeh Professor of Emerging Technology, Associate Director for Innovation, Co-Director, MIT Innovation Initiative
Lars Frølund Visiting Innovation Scholar and Fulbright Scholar
Steve Haraguchi Executive Director, MIT Innovation Initiative
---
Details
Thursday, June 29, 2017
1:00–6:30 pm (seminar)
6:30–8:00 pm (reception)
MIT Industry Meeting Center
One Main Street, 12th Floor, Room E90-1208
Cambridge, MA 02142
Cost: $250 (includes seminar workshop, light refreshments and reception). Admission fee is waived for MIT faculty and staff.
Questions? Contact innovation@mit.edu