Support the Office of Innovation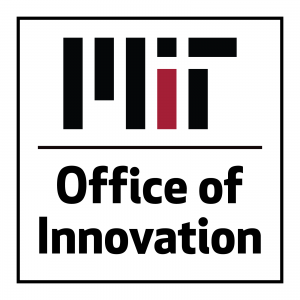 The Office of Innovation is committed to strengthening MIT's landscape for innovation and entrepreneurship by:
Serving as a connector across the wide range of student groups, programs, and campus centers dedicated to innovation and entrepreneurship.
Supporting MIT's most successful innovation and entrepreneurship programs to reach more students and external partners.
Raising the profile of MIT's entire landscape through convening events, publications, and programmatic efforts that include representation from across all five schools.
Filling gaps in the landscape through the creation of new educational programs, research efforts, and physical infrastructure that will position MIT to thrive for years to come.
Partnership and support are critical to the success of the Office of Innovation. Expanded resources will enable us to deliver more hands-on educational opportunities to MIT students, further research into the science of innovation, and allow us to more deeply engage with partners around the world.
Give now or contact us to learn how you or your company or foundation can support our efforts by making a gift to the MIT Office of Innovation.
MIT | Office of Innovation
MIT iHQ: E38
292 Main Street
Floor 6
Cambridge, MA 02142