In September, The USPTO launched a major initiative aimed at expanding invention, innovation, and entrepreneurship in the United States. The new National Council for Expanding American Innovation (NCEAI), composed of representatives from industry, academia, and government, will help guide the USPTO in developing a comprehensive national strategy to build a more diverse and inclusive innovation ecosystem by encouraging participation demographically, geographically, and economically.
On Friday, December 11, 2020 at 3:00PM US Eastern, The USPTO and MIT will host Expanding American Innovation—an open forum discussion with Andrei Iancu, Under Secretary of Commerce for Intellectual Property and USPTO Director, and a panel of MIT entrepreneurs in various stages of startup development.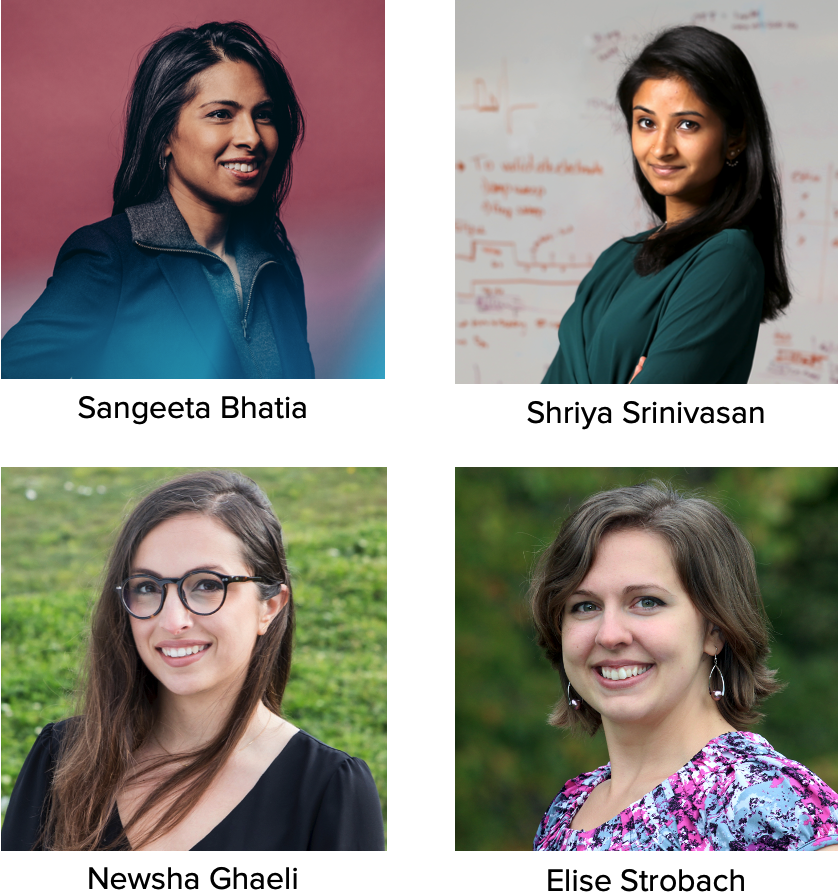 Sangeeta Bhatia, John J. and Dorothy Wilson Professor of Engineering; Director, Laboratory for Multiscale Regenerative Technologies at the Laboratory for Multiscale Regenerative Technologies will moderate and current panelists include: Shriya Srinivasan, 2020 Lemelson-MIT Graduate Student Prize Winner and Newsha Ghaeli, President and Cofounder of Biobot Analytics, and Elise Strobach, CEO & Co-founder, AeroShield Materials Inc.
"As a woman innovator who has benefited from the MIT entrepreneurial ecosystem, I am encouraged to see the development of new initiatives like this one from the USPTO that seek to include and support women and underrepresented minority innovators. While the number of women inventors and entrepreneurs is increasing, the current slope of the line suggests we will not achieve parity until 2092. We need to do all we can to prioritize access to resources for those innovators and accelerate progress" said Bhatia.
Topics the panel will cover include:
How the NCEAI is creating a more inclusive invention/innovation ecosystem
MIT's position in supporting the innovation ecosystem—on campus and beyond
The importance of university innovation and its impact on US patents and competitiveness
"We're pleased to support this USPTO initiative", states Michael Cima, David H. Koch Professor of Engineering, Faculty Director of the Lemelson-MIT Program, and Associate Dean for Innovation, School of Engineering. "MIT's tradition of partnering with government organizations to bring truly world-changing innovations to market is an important part of Institute history. Now more than ever, it's imperative to lend the voices of successful MIT women and underrepresented minority entrepreneurs to the discussion about expanding their participation in patenting and licensing processes."
The virtual event, cosponsored by MIT Innovation Initiative, MIT Technology Licensing Office, and Lemelson-MIT, is free and open to all. Registration is available through Eventbrite at: https://mitii.news/USPTO.