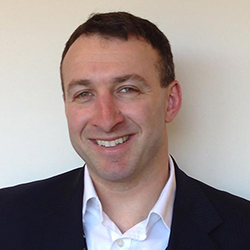 Gene R. Keselman is currently a Lecturer at MIT Sloan School of Management, the Executive Director of MIT Mission Innovation Experimental (MIx) and Managing Director of MIT's venture studio, Proto Ventures.  He is formerly the  Executive Director of the MIT Innovation Initiative.
Gene has held leadership positions in a range of start-ups: he is the co-Founder of ServDAO and formerly co-Founder of Esports One and the Foundation for Innovation and Discovery (FINND), where he is now a Board Director.  He supports numerous startups as a board advisor and has also been a space and defense industry consultant.
As a military officer in the Air Force Reserves, Lt. Colonel Keselman works as the senior reservist for the Vice Chief of Staff's innovation team Morpheus.  He has formerly been the IMA to the Director of the DAF-MIT A.I. Accelerator and Chief, Technology Development in USD R&E amongst many other positions.  His career has spanned military fields including nuclear operations, space operations and acquisition and he has founded and run numerous operational and R&D programs in the Intelligence Community. He is published in Space journals, is Government CIO certified and fluent in Russian.