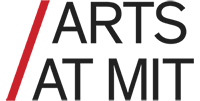 The arts at MIT connect creative minds across disciplines and encourage a lifetime of exploration and self-discovery. They are rooted in experimentation, risk-taking, and imaginative problem-solving.
Programs & Opportunities
Creative Arts Competition: A competition designed to encourage arts-focused startups at the Institute. The prize is offered as a grant to help launch the winning enterprise and enable the recipient(s) to join the ranks of MIT's most successful startup founders.
START Studio: Provides an atmosphere and physical space where student members can explore their creativity. Supported by the Arts at MIT, the goal of the studio is to cultivate and support MIT arts-focused entrepreneurial projects and business teams.
Contact
Follow Arts at MIT on Social Media