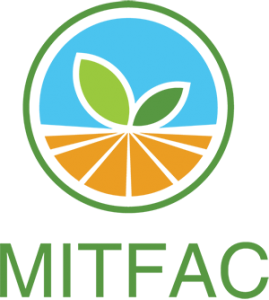 Feeding the growing population while eliminating negative social, economic, and environmental consequences is a critical challenge facing the world today. It is also an opportunity to create a more sustainable, equitable global food and agriculture system through collaboration, innovation, and leadership. The MIT Food and Agriculture Club (FAC) brings together students — and other MIT community members — to coordinate and support work in the areas of food and agriculture.
Beyond advocating for and supporting the development of a more sustainable food system on campus, the FAC also works to enhance MIT's role in contributing to global agricultural innovation and sustainability. Specifically, they seek to increase the MIT community's awareness of, and participation in, food and agriculture related events, incorporate food and agricultural sustainability and innovation into programming and coursework, and promote collaboration between students, faculty, and food and agriculture industry practitioners.
In addition to monthly events such as tours, tasting, cooking classes, and guest speakers, the FAC co-hosts a case competition and launched the first-ever MIT Food and Agribusiness Innovation Prize. The Innovation Prize, sponsored by Rabobank and MIT J-WAFS, is an entrepreneurship competition to support early-stage food and agribusiness ideas. Finalists work with expert mentors over the several months, preparing to present their business plans and compete for $30,000 in prize money at the final event.
The FAC is proud to play an integral role in growing the level of interest in food systems innovation among MIT students and more broadly in the community. The club plans to build upon this momentum with more great events and activities, including a regular happy hour night to convene food and agriculture professionals and enthusiasts, and the Food Tech Trek, where a group of graduate students visit leading food and agribusiness.
Programs & Opportunties
Innovation Prize: The Rabobank-MIT Food & Agribusiness Innovation Prize, sponsored by Rabobank and supported by MIT J-WAFS and the MIT Food and Agriculture Club, is a premier business-plan competition for university and graduate students. This prize is distinct from other competitions because of its specific focus on food and agribusiness, and because of the access it will provide successful entrants to the broad business community.
Contact
Follow MIT Food & Agriculture Club on Social Media