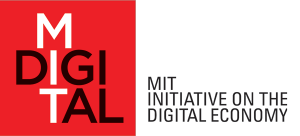 The MIT Initiative on the Digital Economy (IDE) explores how people and businesses will work, interact, and prosper in an era of profound digital transformation. We are increasing knowledge and expanding the dialogue on the digital economy.
The IDE has five primary activities, including research with rigor and relevance, events to bring together thought leaders and practitioners with differing perspectives, a fellowship program that encourages visitors to campus, a competition focusing on Inclusive Innovation so that more of the population benefits from a technology-driven economy, and educational programs within the MIT Sloan graduate curriculum and executive education.
PROGRAMS | EVENTS | OPPORTUNITIES
MIT IDE Inclusive Innovation Competition
The Inclusive Innovation Competition (IIC) will award a total of $1 million to organizations that are inventing a more inclusive, productive, and sustainable future for all.
Annual Conference
The IDE Annual Conference is a great opportunity for all of our stakeholders to hear about the latest research results at the Initiative, to discuss areas of focus going forward, and to engage in dialog to address the grand challenges of our time.
CONTACT
dverrill@mit.edu